Need more water? No problem.
A watertank is the answer. Auckland's water shortage is not going away any time soon and as the population continues to grow, so too does the problem of water supply and restrictions. Using locally sourced products, and our own friendly team, we aim to show people how they can easily collect their own rainwater – after all, every drop counts.
We have a wide range of suitable tanks for your garden and property, with underground, above ground and below deck tank options. Tanks come in a variety of shapes and sizes to suit your requirements. JC McCall Plumbing is a successful 40 year+ family owned plumbing business focused on helping people to harvest and best utilise precious rainwater. We offer a range of tank options including:
Bladder tanks – below decks/under houses
Slimline tanks – great for urban areas
Bespoke/feature tanks – get creative!
Tanks above ground – affordable options
Tanks below ground – save space
We can explain what is involved and provide the best option for you and your property — at affordable prices and without hassles. All tanks are constructed for optimal durability with super thick walls. Designs allow for easy plumbing integration.
---
Basic Watertank Package
Our basic tank package consists of a 1000 litre Devan Tank with a 10 year warranty, a single hosetap fed by a 0.5HP pump (with a 12 month warranty), a rain-proof pump cover, delivered and fitted to your gutters for as little as $1995.00 including GST. This low price does not include electrical wiring to power the pump. A registered electrician will price this separately which we can arrange. To keep this price so low, we need easy access to the property, and a suitable flat site near a downpipe to install the tank.
A FREE site inspection will confirm these details, and if necessary provide costings for additional plumbing services or site levelling. Call now to book your site inspection or order your tank – Call the JC McCall office (09) 444-0525.
---
Rainwater Garden Tanks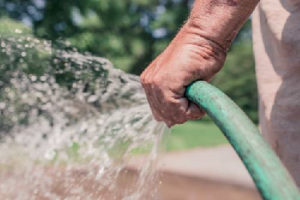 Above Ground Watertank
Above ground tanks are a popular choice simply for their lower upfront costs. Extremely durable and come in a variety of hard-wearing colours. Constructed to withstand New Zealand's harsh environmental conditions. From 600 litres to 30,000 litres. Perfect for use in garden watering.
Underground Watertank
Find the right underground tank for your needs—a great choice for anyone wanting to store water while saving space. Made from the toughest material in the industry. These save water and space without creating a visual impact to the landscape of your property. A large variety of shapes and sizes ranging from 1,000 litres to 9,000+ litres.

Bladder Style Watertank
Bladder style flexible tanks are perfect for under decks or a solution for extra water at your summer bach. Made from multi layered technical fabric and water collected is chemical free.
Benefits of a Watertank
Easy installation and plumbing integration
No restrictions for use during the summer seasons where councils restrict you if using town tap water supplies
Reduces your water bills by using rainwater on the garden and vegetation, if your water supply is metered
Diminish flooding around your home or business by collecting storm water run off
Water collection is chemical free – no chlorine used on the garden
Water storage in emergencies
Water storage for animals / livestock
Safe, durable and tough materials
A range of colours and product options
Minimal space usage – designed for urban areas
Environmentally friendly
Will not rot or corrode
JCM has an in-house multi-media artist/designer who can help turn your above tank into more of an art piece
Option to connect to internal plumbing – toilets and laundry (grey water)
---
Beat the rush and plan ahead for 2021 – we can measure and quote now for supply and install  in the new year. Call us on (09) 444-0525 or fill in the form below to book a free home visit and friendly chat with one of our water tank consultants.