Residential Plumbing
From the large scale Hobsonville Point development with over 100 townhouses to the upmarket Kensington Park townhouse project with over 50 new townhouses and apartments, you will benefit from our specialist approach to high-end residential developments. We know your buyer is expecting quality and longevity, and we are the best partner to provide quality plumbing services that complement your initial design and final product.
Our residential plumbing services cover new builds, re-fits, under-slab drainage and professional fit out. By involving JC McCall from the start of your project, we can add value and find innovative ways to deliver longer lasting, more cost-effective results for you. We're constantly suggesting ways to do things better and smarter, so that the end-product you deliver to your clients is nothing short of top notch. We work with you, your design team and any other subcontractors to provide a seamless, high quality outcome tailored to your project needs.
---
Commercial Plumbing
From high-end hotels to corporate headquarters, logistics, gymnasiums and retail developments, JC McCall has supplied quality plumbing solutions to all faucets of the commercial spectrum. We work on everything: new builds, industrial precincts with high spec requirements, supermarkets and hospitality spaces.
We understand the demands of the commercial construction environment: time is money, and we work with precision and experience to ensure we design and install the right systems for the job.
With a reputation as the 'number one subbie on-site', your project will benefit from the high quality, professional approach we bring to your construction project. The JC McCall team works seamlessly alongside other subbies to deliver high quality, value-added commercial plumbing solutions.
---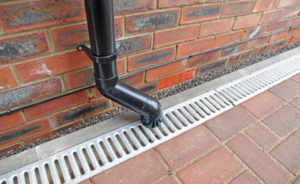 Drain Laying
Construction and engineering professionals know the importance of a well-functioning drainage system, whether it's in a home, office, shop or industrial facility. JC McCall is certified and licensed to carry out crucial drain laying work, and we're experienced in all areas of commercial and residential drain laying.
We work seamlessly with Council and sub-contractors to ensure all drainage and drain laying exceeds compliance standards, and you'll benefit from having an on-site team of expert drain layers who can design, install and maintain your drainage systems. From start to finish, we'll be on hand to ensure all your drainage systems are working efficiently and safely.
---

Gas Fitting
Gas fitting is a key component of a safe and successful development. You need the best people for the job, and JC McCall Plumbing has expert gas fitters who specialise in commercial and residential developments.
With a focus on safety, efficiency and usability, we offer expert advice on what works best for the size, type and end-user of your development. You will benefit from our suggestions about ways to improve gas fitting design and installation, and the ease of working with our team.
We recently provided gas reticulation services for the new purpose built Carlaw Park Student Accommodation development, which will house over 430 students in central Auckland.
---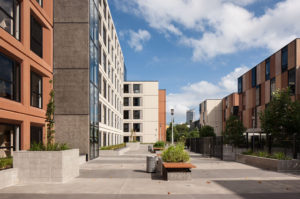 Corporate Maintenance
When you've got a client or resident waiting on you for something to be fixed, time is of the essence: your reputation is on the line to get the problem solved quickly, and you need a plumbing partner who will get the job done as a matter of urgency.
Your tenants deserve a positive experience with contractors who will help them with their plumbing problems and we have earned our reputation as being easy and enjoyable for tenants to deal with.
We provide friendly, efficient and professional corporate maintenance for commercial and residential developments, so you can get on with your other business interests while we look after the plumbing maintenance of your properties and sites.
---